Email Us
Or use our form: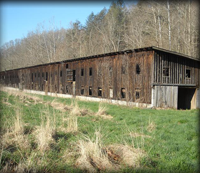 Barnwood Bricks ®
Home Green Home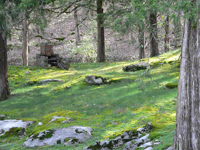 Much is said these days about "going green". We take pride in the fact that our Barnwood Bricks ® and reclaimed floors qualify as green materials, but we have to confess, that was not our original motivation. We enjoy everything old. Old furniture, old cars, old wood, and old people. Antique dealers were recycling before recycling was cool. Have you ever noticed the rich patina of an old piece of cherry, walnut, or even poplar furniture? It's that unique look that can only be created by age that drew us to reclaimed lumber and eventually resulted in our creating Barnwood Bricks ®.
While some may set a goal to save the planet, we are simply doing what we love. And as it turns out, it happens to be environmentally conscious. Why cut down a new tree when the old wood is so much more beautiful? We don't kid ourselves that we can save the planet since we are pretty sure that the fellow who made the trees in the first place has that under control. We do have a deep appreciation of the environment that He created for us and believe that we have an individual responsibility to be good stewards of it for the time that we are here.
Barnwood Bricks ® made from barnwood does meet LEED projects requirements and a chain of custody can be supplied when needed. We invite LEED accredited professionals to utilize our premium flooring product line as needed for green buildings, homes and neighborhoods. Our product is very practical for your green building design and construction.
So whether your motivation is saving the planet, living sustainably, being an ecological conservationist, or a simple love for the beauty and artwork that God put into the wood, we are certain you can find something that appeals to your tastes and goals right here.