Email Us
Or use our form: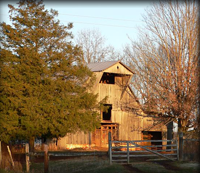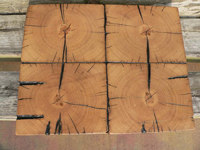 10x10 End Grain Oak Wood Tiles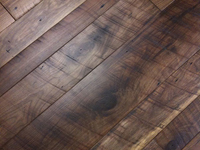 Reclaimed Walnut Wood Flooring Boards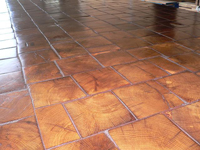 End Grain Oak Tile Flooring
Character Grade Walnut Flooring

Barnwood Bricks ®
Reclaimed Flooring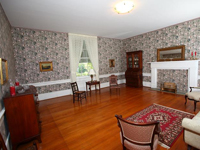 It starts out with a barn.
It was a really great barn in its day, but now it simply cannot be used for much of anything. Maybe the town grew up around it. Maybe the woods grew up around it. Whatever the reason, it needs to come down. That's where our work begins with the slow and careful pulling of each board on the barn. Going too quickly cracks up the boards, so we take our time in the sweltering heat or the freezing cold (spring and fall are the best) to harvest as much wood in a usable form as we can. Next comes denailing. Each nail (and there are alot of them in a barn) is pulled by hand. Then the wood is trimmed up. Thin parts, cracks, and flaws have to be cut out. Next the wood is metal detected since every nail is not visible.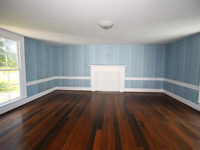 Some may be broken off and lurking in the board just waiting to tear up blades on milling equipment. Now the wood has to be kiln dried, and only after all of this is it ready to run into flooring for your home or business. As with most of the best things in life, the result is well worth the time, effort, and care.



Dirty Face Oak flooring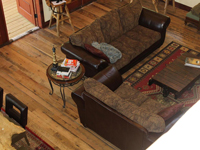 made from reclaimed barn boards adds warmth and timeless charm to this living room making it the perfect place to cozy up to the fire with a good book and unwind after a long day.
Barnwood Bricks ®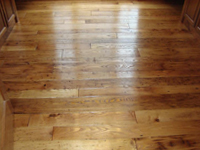 Reclaimed Wormy Chestnut Flooring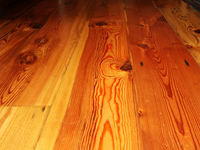 Reclaimed Character Grade Heartpine Flooring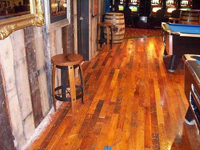 Reclaimed Maple Flooring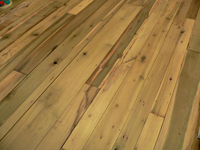 Reclaimed Poplar Flooring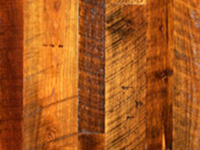 Dirty Face Reclaimed Heartpine Flooring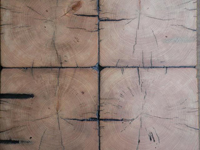 10x10 End Grain Pine Flooring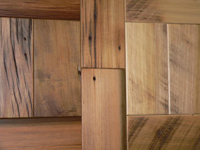 Character Grade Reclaimed Poplar Wood Tiles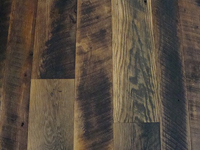 DirtyFace Oak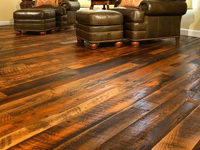 Reclaimed Dirty Face Oak Flooring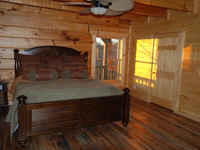 Dirty Face Oak Flooring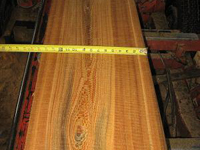 We offer a wide variety of reclaimed flooring. Oak, walnut, cherry, heart pine, poplar, and even chestnut...all from reclaimed or antique lumber. We will mill it to your specifications. Some may want their floor tongue and grooved. Some may want it plank style. The width of your floor is up to you. We'll mill a 3" inch wide floor, a 6" wide floor, a 10" wide floor, or a mixture of different widths. It's your home or business. We think you are probably the best person to decide what you would like to see on your floor, your walls, or your ceiling.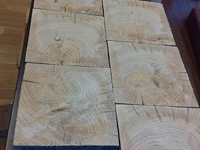 To the right are 4" x 4" and 5" x 5" reclaimed wood tiles in oak. This is a good example of how the Barnwood Bricks ® end grain wood tiles look prior to shipping. We also offer reclaimed end grain wood tiles with a prefinish.
Take a look at some of our reclaimed flooring pictures, and then give us a call. We'd be happy to give you a quote and help you with your project.
No text messages please. Big thumbs, small keypads, and bad eyesight really make all this new technology more challenging than tearing down a barn!