Email Us
Or use our form: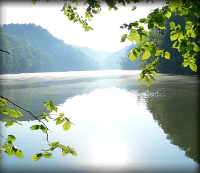 Barnwood Bricks ®
Privacy and Email Opt-In Policy
Barnwood Bricks ® specializes in providing information on our construction bricks and reclaimed wood, which may be of interest to architects, construction firms, real estate firms, and other professionals interested in real estate and construction products and services. We occasionally will determine that a particular item may be of interest to our subscribers, and may from time to time inform them of the availability of such items by email, telephone, fax, or written correspondence. Every communication from us will include an Unsubscribe option that will allow a subscriber to completely remove their contact information from our database.
Barnwood Bricks ® believes that its products and services are of interest to a select group of professionals. Barnwood Bricks ®. has created and maintains a private database of possible interested professionals that is not purchased from email list firms nor shared with any other business entity except as indicated below. To Subscribe to further email correspondence from Barnwood Bricks ® please click on the below link which will transmit only your email address to our offices. No other information is necessary or collected to subscribe, though we may request additional information from you directly in subsequent communications by email. You do not need to provide us with any additional information. Unless provided by you, no other means of communication with you will be used other than email.
Click this Subscribe Me link to acknowledge acceptance of this privacy policy and opt-in to our periodic email offerings. This sends an email to us to Subscribe you to our occasional emails. You need only send the email from your email address, we do not need any other information to add you to our list.
You may Unsubscribe from our communications at any time by clicking Unsubscribe Me. This takes you to a page where you can click and send us an email to take your name off the list.
You may communicate observations, suggestions, and other information by clicking here.
Privacy Barnwood Bricks ® is committed to maintaining your privacy as described in this Privacy Policy. This includes items such as name, address, telephone number, or email address. Sharing information with Barnwood Bricks ® is strictly voluntary. Information you provide to us will be held in strictest confidence and will not be sold, shared, or otherwise revealed to any person, business entity, non-profit organization, or other form of enterprise except as provided below.
You do not have to register or Opt-in to our website, you may browse any page, that is not protected, completely anonymously and without further action.
Visitors may occasionally be required to provide their email address or any other contact information (such as mailing address, residential phone number or cell phone number) to access portions of the site. By providing us with your contact information you understand and agree that we, or our agents, may use this contact information to occasionally send you information or call you about products, promotions, etc.
Occasionally, Barnwood Bricks ® may use external vendors to provide specific services which may enhance our site or create a better experience for our customers. Further, we may hire agencies to assist us in administering consumer promotions, fulfilling orders, analyzing site use and data, etc. We may provide these agents access to your personal information if it is needed in order for them to perform their services on behalf of Barnwood Bricks ® However, these agents are prohibited from using or disclosing your personal information for any other purpose and are required to keep your information confidential.
For example, we may use an outside source to provide advertising for Barnwood Bricks ®. This company also supplies advertising for other sites. Occasionally, our ad provider may use information about your visit to Barnwood Bricks ® (and other sites) to measure the effectiveness of their ads. The advertising provider Barnwood Bricks ® uses does not have access to your name, email address, or telephone number. The privacy of this information is protected by Barnwood Bricks ®.
Barnwood Bricks ® - or our authorized third party partner(s)-may also collect general information (such as the type of browser you use, the files you request, and the domain name and country from which you request information) to help us make our site serve you better. User-specific data about which pages our customers access may also be gathered. Data collected by Barnwood Bricks ® is used to create customized recommendations and to tailor content for our customers.
Security Barnwood Bricks ® makes security a top priority. Any personal data you provide to us is stored on a secure server. Only Barnwood Bricks ® employees, or their qualified agents, with proper authorization can view this information.
Cookies Our site only collects such anonymous data as site page hits, browser data, and time spent on our site. At no time do we collect personal identifying data. Cookies are small amounts of data stored on a user's hard disk.
Miscellaneous Barnwood Bricks ® may contain links to other sites. We do not endorse or otherwise accept responsibility for the content or privacy policies of those sites.
It may be necessary, if required by law or if pertinent to judicial or governmental investigations, to release your personally identifiable information.
Barnwood Bricks ® reserves the right to modify this privacy policy at any time. We will promptly reflect any such modifications in these Web pages.
By using barnwoodbricks.com and associated websites, you consent to our use of your information as described in this Privacy Policy. As we implement new technology and introduce new services, we will update our Privacy Policy, so we encourage you to review it often. Any changes will be posted on this or a similar page of this website and the associated websites.
Please address any comments or questions to: Email Barnwood Bricks
Please use the links below to subscribe or unsubscribe to our mailing list.